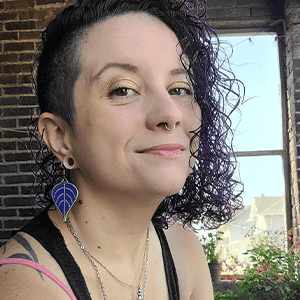 Loy graduated from the Omaha School of Massage of Herzing University with Honors and Student of the Year in 2015.  Loy is certified and licensed to massage in Nebraska, and is a part of the American Massage Therapy Association. Loy has trained in Deep Tissue, Prenatal, Craniosacral, and Myofascial Release modalities. She enjoys Spa Packages with body wraps and using Hot Stones.
In more recent years she has found her passion in eastern modalities such as Tui Na, Gua Sha, and Ashiatsu. Loy will soon be taking the master course for Ashiatsu, and study Thai massage to complement these types of bodywork.   Loy has been interested in Therapeutic Massage for years, and has a deep appreciation for holistic, natural, and healthy living.  She hopes to guide others to achieve balance from within through the process of teaching, evolving, and healing with therapeutic touch.
In her free time, Loy enjoys playing video games, reading, painting, and gardening. She recently has begun a new journey in aquaponics and hopes to have a sustainable indoor garden.