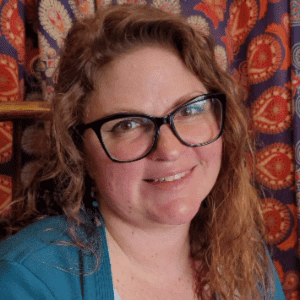 Cat is a graduate of Omaha School of Massage Therapy and an AMTA member. She graduated in 2009 after leaving the western medicine field. She felt that western healthcare practices weren't addressing a persons whole health.  Cat's goal is for her services to help clients achieve a more complete whole health outlook. Cat enjoys helping clients achieve their body's fullest potential by Intuitively using deep tissue massage mixed with energy work during sessions. She is passionate about helping relieve symptoms related to chronic headaches as she has experienced them as well. She understands the pain and what is needed to help relieve upper body tension. Cat has a joy of learning new techniques and is passionate about introducing her clients to them when she thinks it would be beneficial.
Cat is also enthusiastic about giving fertility massage. As an energy worker she feels like a conduit for helping couples pull the little soul from the universe into their hearts and lives. Using a blend of multiple modalities she has learned over the years and taking Claire Marie Miller's seminar on fertility massage has helped hone those skills. She also works in conjunction with a nutritional therapist and acupuncturists to help both males and females bring the body into balance energetically as well as balancing hormones so that the body is in prime condition for a successful pregnancy. If interested she suggests that you first do a few sessions of lymph drainage massage prior to the fertility massage. For females that have tracked ovulation cycles it is suggested you receive a fertility massage after your monthly cycle and prior to or during your ovulation cycle. After the ovulation cycle it is also a good idea to simply have energy work done as well.  Fertility massage can be performed while pursuing an assisted or unassisted pregnancy.
Cat is also a mother to her son, Arthur and enjoys gardening, vacations (haha), cooking, and enjoying time with friends.